WHAT'S YOUR EMAIL MARKETING STRATEGY?
Email marketing is good for your business. With a tool as powerful and easy to use as AWeber, you don't need to be a marketing expert to see results.
WHAT'S YOUR EMAIL MARKETING STRATEGY?
"In 1978, the first marketing email was sent by Gary Thuerk"
Have you heard the saying "the money is in your list? It's True; but it's often followed by... "the real money is in your follow up." All large companies use email to retain customers, announce savings and introduce new products. Email marketing can work to grow your company as well.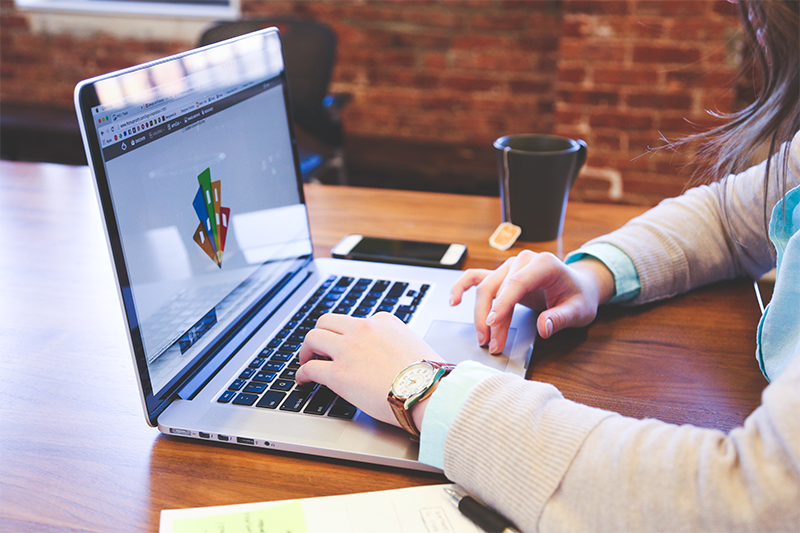 BizBoost offers e-mail marketing services that will help you keep customers and prospects coming back by creating responsive, professional-looking e-mail communications to stay in regular touch with them and build stronger customer relationships.
The Importance of Building an Email List-
All successful internet entrepreneurs agree that your email list is a priority. Your email list is a database of important contact information that enables your business:
To keep in touch with your customers on a regular basis and allow you to generate direct sales without going through any third party or indirect methods
To have control over your customers and independence from Google, Facebook or other internet companies who may change their rules at any time. Should your accounts or websites get slapped with a ban, you still have your list.
To serve a much larger number of customers than could possibly fit in your brick and mortar store. You will have two sets of clients: online customers whom you ship products to or service online and offline customers who walk in through your front door. If you had an email list of 5000, there is no way 5000 people may fit in your tutoring class or hardware store, but you can tutor the same crowd online through video casts and e-books or ship hardware supplies across the nation to them.
Most local business owners are stressed with just marketing their business, never-less  having the time to create automated email campaigns.
Email marketing can generally be broken down into two forms – marketing your existing client list or targeting new prospects. The ways to connect to the people you're emailing are forever evolving and each day brings a new trend.
20 years ago, the idea of putting a poll in front of your customer and quizzing them to what service or product they would like to see wasn't an option. In today's online world,  poll  tools are just a few clicks away. An online poll used wisely let's your customer know  you're sincerely interested in what they'd like to see and this builds relationships.
Biz Boost is plugged into changing email marketing trends. That's why you have us. Give us a call so we can help your define your your email marketing goals and strategies. (409) 761-5581.
Reviews
Working with Terry at BizBoost is pretty easy. He's responsive, listens and has a lot of good suggestions and ideas that I would never think of. Recently I engaged BizBoost to create a new site for me. After it was ready to publish, my old host could not get their act together and replace my old site with the new site. Terry got involved and got things straightened out. My old host just didn't want to let it go. My site is up and looking good although there a few image changes to be made, it's looking great. I recommend Terry and his BizBoost.us crew. Susan W. Flowers By Rickea
Susan R. Weiss
I've worked with BizBoost for almost 3 years and my website continually attracts new customers interested in Hunter Douglas Window Treatments, color consultations, and interior decorating projects. I can recommend BizBoost and Terry to any business owner looking to grow their company.
All About Interiors-TX
Right after I moved to Galveston and set up my practice, BizBoost built my site within a very strict budget. My customer base continues to grow yearly as most of my new clients find me on Google. I highly recommend BizBoost and Terry for website design and getting my site to rank on the 1st page of Google.
JEH Galveston Island CPA
"BizBoost was recommended by the SBDC in Texas City. I was a bit apprehensive when I called because I had a bad experience with another person. I worked with Terry & from the beginning, we clicked, and I've found he is responsive, creative, and has a knack for coming up with great marketing ideas. After 12 months of working with Terry, my site consistently gets seen for about 9 major keywords high up on all the major search engine and my phone is ringing with new customers."
JVD
"I'm a real estate inspector in the Galveston area. One of my neighbors recommended Terry to build me a company website. Terry has got my site to rank on the 1st page of Google and I am super busy. He has a way of visualizing just what I wanted and we made just one change and that was it. Very simple process. Gene M."
Gene M Galveston
"I moved to Galveston right after IKE hit and Terry found me on a job. We traded out some work and that was one of the best deals I've ever made. My contracting company has expanded 3X and I constantly get calls from people that see my website on Google. "
Herb P DFW Texas Builders
"
2 years ago we hired Terry to help us with our wrecker service in Dallas. We had a 1 page site that wasn't working for us and asked if we gave him complete control could he get us seen on the Internet. After a little over 7 months, we had to hire a 2nd dispatcher and 2 new drivers and bought a 3rd truck. Our phone rings all the time. Thanks Terry.
  "
Scotty G DDT Dallas, TX