SEO Houston Galveston - Expert Search Engine Optimization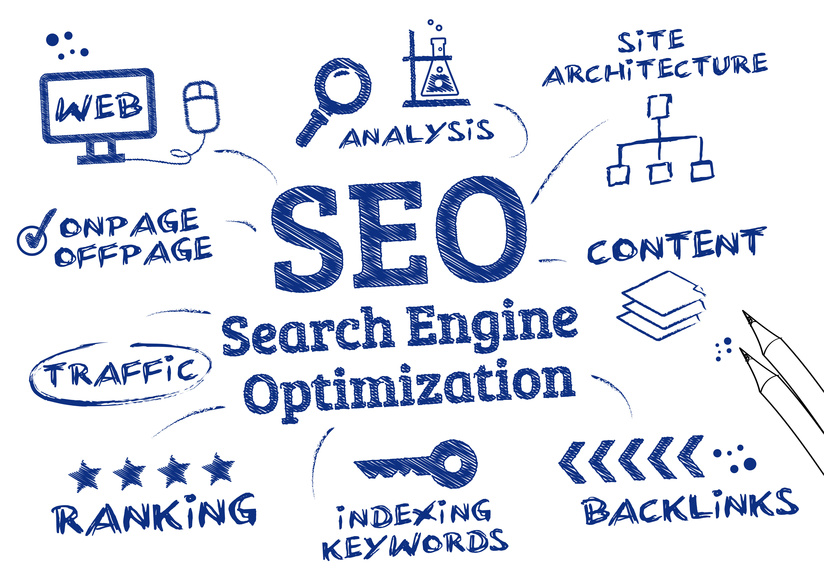 What Is SEO?
SEO stands for "search engine optimization" and it is the process of getting traffic from the "free," "organic," "editorial" or "natural" search results on search engines.
Every major search engine like Google, Bing or Yahoo send 'bots' to your website to read the content of your site. They want to know if the content is relevant to words (queries) that people type in or, voice search for.
For Google and other search engines to see your site as a good match (for your website instead of another website) they want to make sure the information on your site will result in the best possible experience for the search question presented.
Good on-page SEO results in traffic... and Good SEO includes:
Functional Website Design
Expert On Page Search Engine Optimization
Creative Internet Marketing Strategies
Targeted Content Distribution
Paid Marketing Strategy & Management
And that is what BizBoost.us and other optimization experts do; they know what the search engines are looking for and take the time to fine tune your website content to deliver the highest amount of Free traffic to you.
Good website content keeps traffic on your site and helps convert that traffic into paying customers & those customers are the real results that our BizBoost SEO team delivers.
If you need SEO in the greater Houston-Galveston area, BizBoost is the Search Engine Optimization company that can get you found online. We would like to know what your website project is about. Our consultants will help tell your business story with the best possible page rank results.
Call Today (409) 761-5581.
We provide all these services and more as a part of our organic SEO services for Local Businesses. We will be your Webmaster and handle everything you need for a complete web presence! This includes all of the following Webmaster & SEO tasks:
Proper setup of structured schema coding

Keyword phrase research specific to your industry

Information architecture planning

Professional website analysis

Traffic monitoring and analysis

Address is checked against US Government standards for proper format (important for citation building)

Regular onsite changes to keep the site fresh on Google

Site is fully scanned for broken links upon launch

Setup and verification of Google Search Webmaster Tools account

Every site gets a 15 point inspection upon launch

DNS zone file analysis and setup

Regular updates to software that audits the site's SEO


Website caching is setup to optimize & boost speed and load time

Proper setup of 301 redirects of old URL structure

Submission of XML sitemap to Google Webmaster Tools

Proper siloing of new URL structure

Setup and installation of Google Analytics coding

Review of key meta and title tags throughout the site

Citation marketing with key lead sources

URL canonicalization set up throughout the site

HTML sitemap setup and linking

Best Practice menu and navigational features

Optional monthly reporting of website statistics

Proper setup of header tags and alt Text attributes
Need more leads and customer conversions?
BizBoost is your local SEO Houston - Galveston Expert. We work with local business owners in Houston, League City, Texas City, Santa Fe, Pearland, Friendswood, Katy and all other areas greater Houston.
Give BizBoost A Call Today... 409-761-5581
Reviews
Working with Terry at BizBoost is pretty easy. He's responsive, listens and has a lot of good suggestions and ideas that I would never think of. Recently I engaged BizBoost to create a new site for me. After it was ready to publish, my old host could not get their act together and replace my old site with the new site. Terry got involved and got things straightened out. My old host just didn't want to let it go. My site is up and looking good although there a few image changes to be made, it's looking great. I recommend Terry and his BizBoost.us crew. Susan W. Flowers By Rickea
Susan R. Weiss
I've worked with BizBoost for almost 3 years and my website continually attracts new customers interested in Hunter Douglas Window Treatments, color consultations, and interior decorating projects. I can recommend BizBoost and Terry to any business owner looking to grow their company.
All About Interiors-TX
Right after I moved to Galveston and set up my practice, BizBoost built my site within a very strict budget. My customer base continues to grow yearly as most of my new clients find me on Google. I highly recommend BizBoost and Terry for website design and getting my site to rank on the 1st page of Google.
JEH Galveston Island CPA
"BizBoost was recommended by the SBDC in Texas City. I was a bit apprehensive when I called because I had a bad experience with another person. I worked with Terry & from the beginning, we clicked, and I've found he is responsive, creative, and has a knack for coming up with great marketing ideas. After 12 months of working with Terry, my site consistently gets seen for about 9 major keywords high up on all the major search engine and my phone is ringing with new customers."
JVD
"I'm a real estate inspector in the Galveston area. One of my neighbors recommended Terry to build me a company website. Terry has got my site to rank on the 1st page of Google and I am super busy. He has a way of visualizing just what I wanted and we made just one change and that was it. Very simple process. Gene M."
Gene M Galveston
"I moved to Galveston right after IKE hit and Terry found me on a job. We traded out some work and that was one of the best deals I've ever made. My contracting company has expanded 3X and I constantly get calls from people that see my website on Google. "
Herb P DFW Texas Builders
"
2 years ago we hired Terry to help us with our wrecker service in Dallas. We had a 1 page site that wasn't working for us and asked if we gave him complete control could he get us seen on the Internet. After a little over 7 months, we had to hire a 2nd dispatcher and 2 new drivers and bought a 3rd truck. Our phone rings all the time. Thanks Terry.
  "
Scotty G DDT Dallas, TX
Rank Higher, Convert More Traffic To Customers When Your Website SEO Is Professionally Applied.